5 REASONS TO WEAR SAFETY FOOTWEAR AS PART OF THE UNIFORM
Protection against falling objects.
Helps to prevents lips and falls.
Helps posture and prevents muscle strain.
Protection against the elements.
Helps protect against electric shocks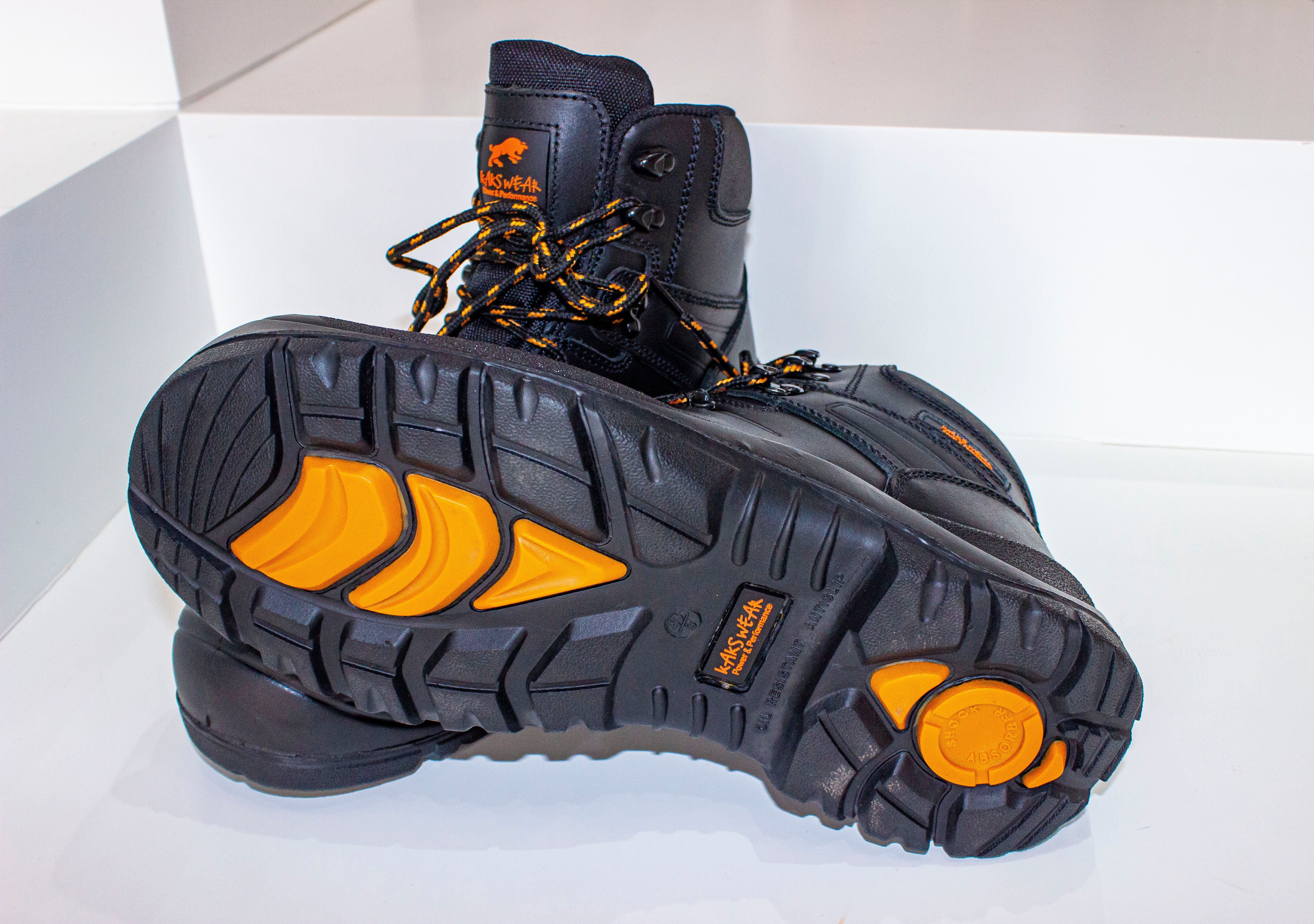 5 REASONS TO WEAR SAFETY FOOTWEAR AS PART OF THE UNIFORM
We all know the importance of heavy steel toe-capped safety boots for those who work in the construction, production and oil and gas industry. But safety shoes come in a range of different styles that make them suitable form any different working environments, including airports, logistics, transport and the production industries. Below we explore five reasons why employees need to wear safety shoes at work.
Protection against falling objects.
When working in busy and fast-moving environments, it's important that workers not only wear protective clothing, but that their feet are also protected from potential crush injuries. Moving and lifting heavy objects, such as in a factory or construction environment, comes with the risk of dropping items on workers' feet. Safety shoes with reinforced toes can help keep workers safe. 
Helps to prevents lips and falls.
Trips, slips and falls can happen in any work environment, especially when safety shoes are not part of the uniform. Safety shoes that fit well will help maintain balance and will be comfortable, preventing any trips or slips.  It's also important that shoes have traction and the correct tread, especially when working on ladders in the construction industry, or on un even surfaces.  
Helps posture and prevents muscle strain

.
Safety shoes not only protect the worker from un wanted falls or crush injuries, but they can prevent muscle strain. Shoes that are well cushioned and support the arch of the foot will ensure that the foot and ankle are well supported, providing a comfortable shoe that correctly aligns the leg, helping with posture and reducing backpain. 
Protection against the elements

.
When your staff work out doors in all types of weather, such as in the construction, logistics oil&gas and airport industries, it is vital that their shoes offer protection against rain, snow and extreme cold. Shoes should be well insulated and waterproof, to help prevent conditions such as frost bite and other circulatory problems. 
Helps protect against electric shocks
Electricity is obviously a huge risk factor in many work places, and even though health and safety measures are put in place, it is vital that workers wear the correct safety shoes. These need to be made from non-conductive materials such as leather or rubber so as to prevent the chances of experiencing an electric shock. If your employees work in an environment where a build-up of static electricity is likely, then anti-static shoes are also advisable.  Always ensure that your workers are wearing the correct safety shoes.  Doing so will keep workers safe, happy and comfortable. Get ready for work.